A vote itself has a simple definition: it is a choice made by a group or a particular person to make a decision or express an opinion. But hundreds of years ago the voting methods were completely different than they are now. Read on and learn how the most essential decision-making procedure shaped the world we live in.
Here are some examples of the evolution of voting in America:
1776
You are allowed to vote only if you own land. That is to say the voting is restricted for a big majority of people, including some property owners. Want to vote? Own land first!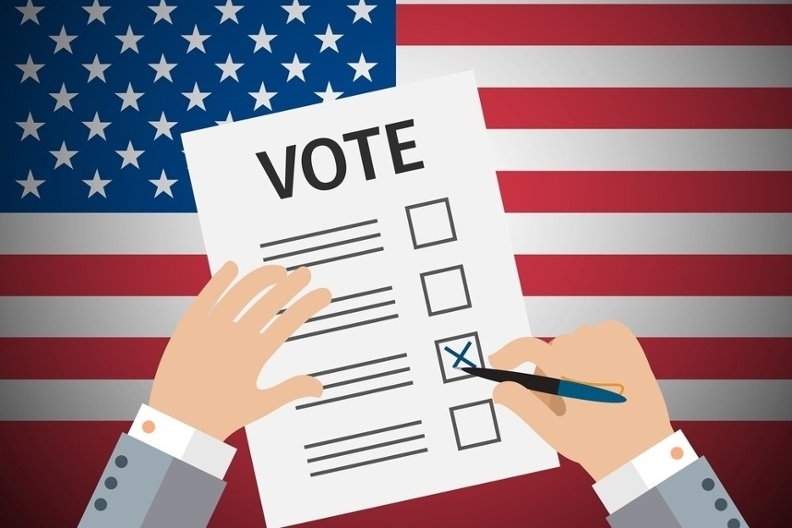 1787  States take the responsibility of deciding who can vote. So, they now have a power to make their own voting rules. This sounds fair if we ignore the fact of strong discrimination problems during these years.

  1790
Only white men can become citizens and vote. More people are given the         opportunity to vote but the factor of racism still exists in the society. Racism is still a   big issue.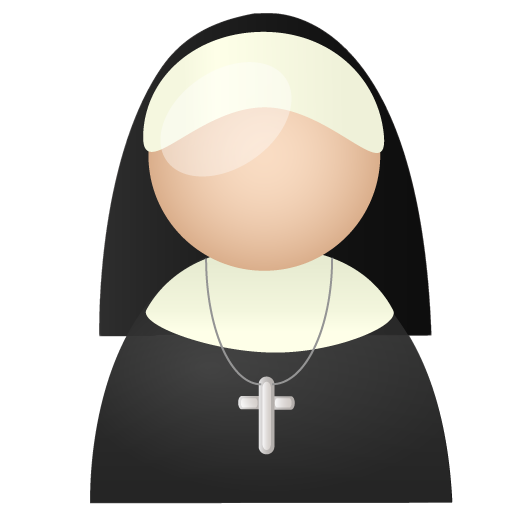 1828
Religion is not considered as a restricting factor for voting any more. White men can no longer be denied the right to vote on the basis of their religion. We can see the improvement.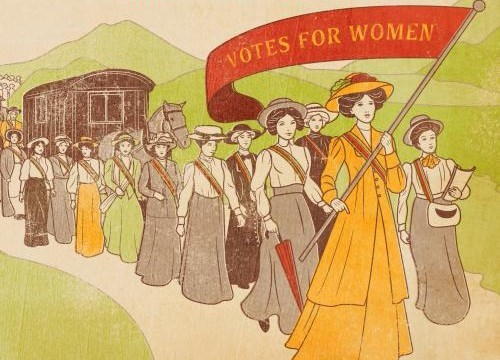 1848
Women start asking for their rights to vote. Thanks to the speech of an editor and a former slave Frederick Douglass, the convention is convinced to adopt a resolution calling for voting rights for women. Gender equality gives its roots.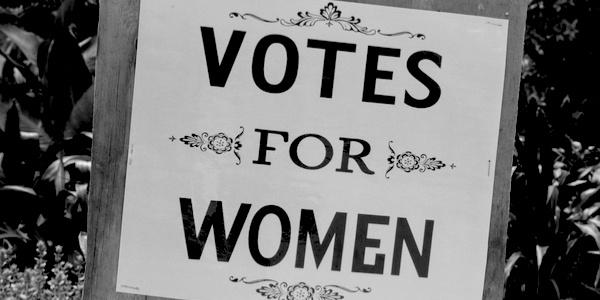 1920
Women have finally gained their right to vote. So they are now allowed to participate in a voting process and to finally have all the privileges of a voter. This is a big change!
1971
Voting age lowered to 18 years old. It is now legal for the people who turned 18 to take part in elections and to give their votes to preferred candidates. People who are old enough to fight are old enough to vote.
Now
Nowadays the voting process has become less complicated due to the possibility to vote online. But, unfortunately, less people are eager to vote. The reason is that there is a lack of interest in politics, not enough knowledge about the current situation or just the laziness for participating in that process. Some people are only interested in final poll results.
However, voting has evidently become easier, and the concept of online voting is being widely used worldwide.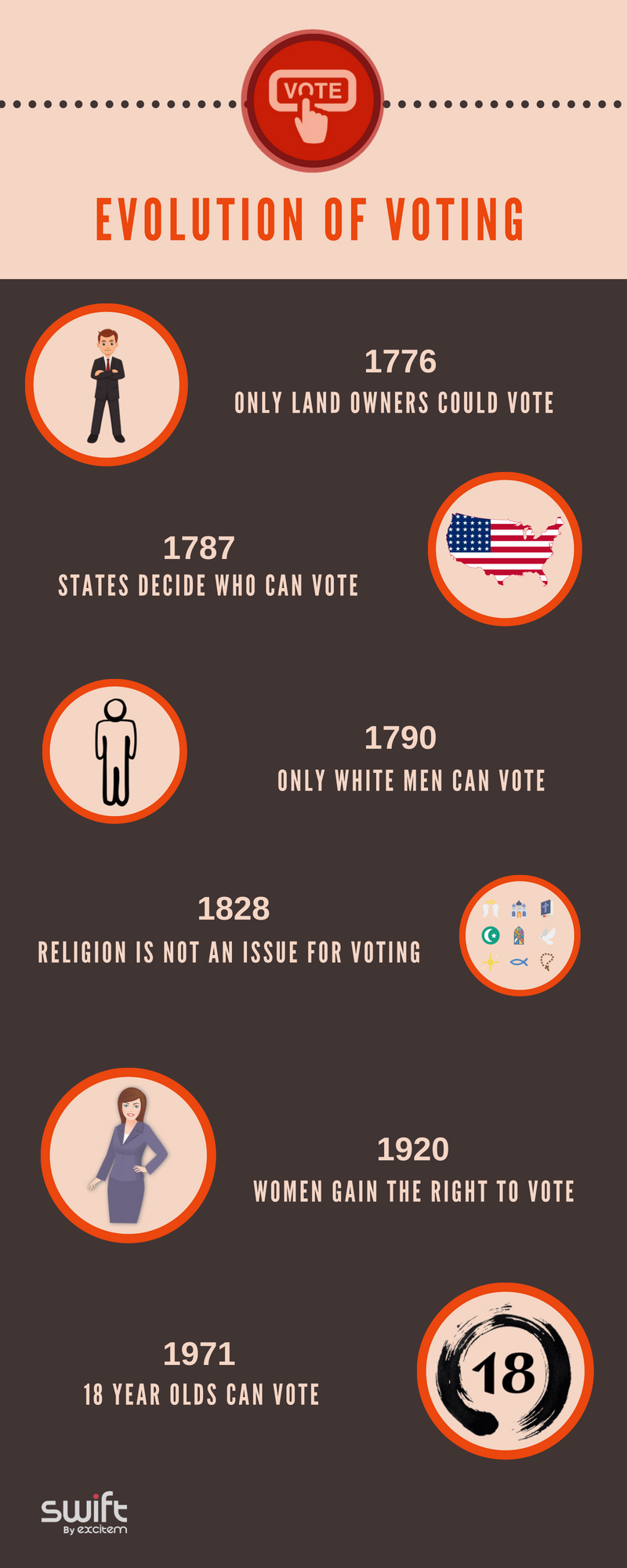 Which year seemed the most surprising to you?