It takes experience and good taste to design a beautiful and informative presentation in PowerPoint, but it takes real effort and creativity to make your presentation stand out of the "typical" and "usual" (read – boring).
Use the approaches and techniques outlined in this article to engage and interact with your audience during your presentation.
Presentation is a material which complements a talk. Usually there is a speaker, the material itself (a presentation which was designed previously) and the audience. Here we have all the makings for an awesome presentation experience, which will be enjoyed at the moment and remembered later with pleasure. To ensure that is the case for every presentation, we compiled a list of tricks to connect the dots and add the "interactive" to your event or conference.
1. Integrate a live poll into your slides
Polls are an excellent way to engage your audience, let your delegates speak up and obtain valuable insight at the same time. While this activity is valuable by itself, it is also an excellent complement to your presentation material. ExciteM's Swift Polling allows you to integrate live results charts into PowerPoint with ease. Let's see how:
1. Create an account in www.swiftpolling.com.
2. Create a poll and launch it.
3. Download and install Swift Polling add-on from here.
4. Add it on a PPT slide.
5. Enter you swift account directly from the slide.
6. Click on the poll you want to display to your audience.
7. Choose a visualization type and click on the "add to slide".
The audience will see the results updated in real time.
You can start polling at the beginning of your presentation, and then come back to the results later on to show actual information, while putting it in context of what you were presenting.
[inbound_button font_size="20″ color="#c8232b" text_color="#ffffff" icon="" url="https://poll.excitem.com/s/api/v1/registration/signup" width="" target="_blank"]Create Your First Poll – Free[/inbound_button]
2. Q&A for the presenter
Answering your listener's questions is a vital element of any successful presentation. Every presenter wants to be sure that people have heard exactly what he wanted to say. Questions and answers also enhance interaction and give a voice to your audience.
While it looks easy, there are several issues that can occur during Q&A sessions that you may want to avoid.
Irrelevant questions

Questions that are too long, preceded by a long introduction

You may need an additional microphone and a helping hand in some cases

Sometimes you may not hear a question because of noise

The time is limited and you are not sure if the questions asked were shared by the majority of the listeners
You will need an interactive tool like PollEverywhere or Sli.do. This tool allows you to collect questions even before your Q&A time, filter out irrelevant questions and answer only the most popular questions of your listeners.
3. Embed live Tweets in your presentation
Nothing is as good for a presentation as the ability for a listener to take own part in it. Designate a hashtag on Twitter and let your audience know they can share their thoughts with the rest of the attendees by posting with that hashtag.There are plenty of tools on the internet that let you integrate real-time Tweets in your slides both in PowerPoint and in Keynote (for Mac users). This is another way you can keep people engaged and motivated to share their opinion with you and the rest of the audience.
4. Add videos to your slides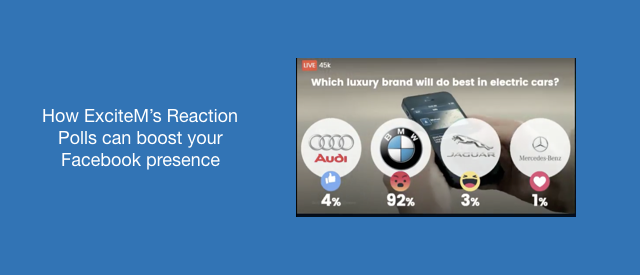 Videos are a proven way to enhance any presentation. While transferring information with images and text is the simple and short way to go, adding a video to your slides has never done any harm; quite the opposite actually. The popularity of Youtube and other similar services tells a lot about the importance of video content. You can plan to pause the video at some points to provide explanations or have a voiceover in the video which will be explaining everything for you. You can also put it in context and just let it speak for itself. Do not forget to go "fullscreen" to avoid distractions and focus the attention on the video itself.
5. Images that speak for you
What do you remember better – pictures or words – or pictures that speak words about a given subject?
Images are a key part of a presentation, but there are some tips that will help you enhance and amplify your point with images:
Use high quality images and graphics. Avoid using pixelated or blurry images

Use large images, with the main object in the center and clearly visible. Do not use small images

Use only one picture per slide. There are some exceptions, but in most cases using too many images causes distraction

If you are forced to use multiple images, make sure they are arranged properly. If these are very similar, put them in line and make sure the sizing is equal

Avoid using images with copyright information printed across. You can always put copyright details in a final slide or in the bottom of each slide (also below the picture itself)

If you are putting text over an image, make sure there is enough contrast and the text is easy to read.
Now that you know how to think outside the box when creating a presentation, go and make your next speech a truly amazing experience!
Read more on how to create beautiful presentations