Q&A sessions play a vital role in every event. But if you don't plan properly, it can be difficult to make them smooth and efficient. There are certain tips that can make your Q&A session the highlight of your event. Follow these to make sure you'll have a memorable and successful session.
• Use an audience response system
Technology can help you to excite your audience. Using software such as a real-time audience response system will make your event more creative and fun. Audience members can submit their questions via mobile devices instead of raising a hand and waiting for the mics. A real-time audience response system allows the audience to ask questions and displays them in real time.
It is so much better to use software to allow your guests to ask questions easily. You will raise the engagement of your event and everyone will benefit. Your audience will enjoy the session as they can see the results in real time. This will allow them to build new ideas and maintain true conversations.
• Make it democratic
The other advantage of using a real-time Q&A tool during your event is that you can hold the live Q&A session whenever you want: You don't need to wait until the end of the event.
Now you can answer questions before, during and after your session to help your audience better understand the topic and clarify their concerns.
An advantage of receiving questions beforehand is that you can filter out those that are unrelated and get insights into what your audience wants.
Always put your closing remarks at the end of the Q&A session. This will control the information flow and you will add all the concluding remarks from the discussion. Make sure to have a direct and short conclusion.
This kind of session is more democratic and open. Your audience will be engaged and excited all the time, and Q&A sessions will be the source of their energy and excitement. Don't let your audience to get tired from long speeches and uninteresting discussions, let them enjoy the process and be as involved as possible. Swift Polling is the best tool that can ensure this outcome.
• Always have a moderator
Always have someone other than the speaker who can moderate the Q&A session. It will allow you to gain control and make the session more productive. The moderator will read the questions and allow the speakers to answer them. In addition, the moderator will pay attention to timing and make sure the sessions are finished on time.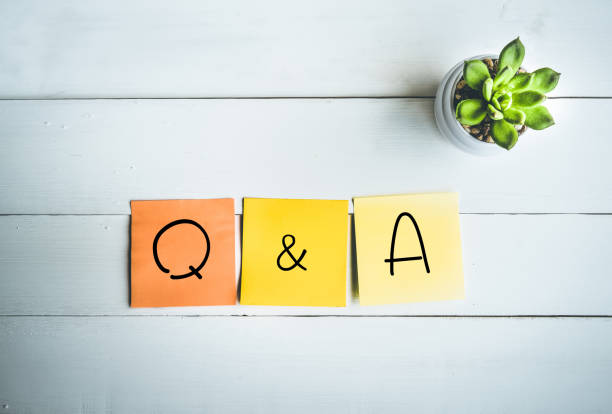 • Make it anonymous
Another important advantage of using Swift Polling during your live Q&A session is that you can enable the audience to ask questions anonymously. The people who are shy or concerned because they think they'll be judged can submit their questions without any fear. Moreover, you can use this anonymity at the end of your workshop, conference or any meeting as a tool to get feedback on your event. The feedback will be honest and constructive. 
• Enjoy the process!
Swift Polling has just introduced a new presentation mode for Q&A sessions and open-ended feedback, which will add a great value to your session. The real-time results will spice it up and make it more interactive for the audience to follow the discussions.
[inbound_button font_size="20″ color="#009525″ text_color="#ffffff" icon="" url="https://poll.excitem.com/s/api/v1/registration/signup" width="" target="_blank"]Try it for FREE[/inbound_button]
You can choose between three different views based on your purpose and preferences.
You can enable both SMS and web submission at the same time or choose the one you want. In addition, you can present it in several ways, for example, you can embed the results in your PowerPoint presentation or present it straight from Swift's webpage, choosing the mode you prefer the most.
It's easy, fast and optimal to use real-time audience response system for your question and answer sessions. Relax and enjoy the process.