Getting constructive feedback from executives or colleagues can be quite difficult. Criticism can make us angry, frustrated and defensive. It takes a long time and dedication to start handling criticism. However, if you do so, you can supercharge your career and reach your top goals.
It can get harder if you do a 360-degree appraisal, which includes feedback from all the members of your team, including yourself. This type of feedback is a great opportunity for you to look at yourself from another point of view and optimally rate your performance. It can seem harsh, but if you want to know your weaknesses and start developing your skills, you need to become resistant to criticism and perceive it as a positive thing.
Receiving constructive feedback will help you to plan how to reach your career goals. Remember, criticism is not your enemy, 
it's your best friend
.
A 360-degree review makes the overall work environment more responsible and dedicated. Coworkers will become more honest with each other and trust and understanding toward each other will increase because there will be nothing to hide. If everyone in the team gives and receives constructive honest feedback, employees will be more motivated to work and will be more productive.
It's hard to start. Neither giving or gathering feedback is easy. One of the best practices is to start gathering feedback through anonymous polls or surveys.
It is better to be anonymous: Your colleagues will find it easier to be honest and your relationship with your coworkers won't be constrained after the criticism, as you won't know who wrote what.
It can become more interactive and engaging for you if you use a real-time polling app to receive feedback. Imagine, your colleagues voting, and you see how the results change in real time.
The best thing about using a real-time polling app is that the process of making the poll and receiving the results is very logical and straightforward. You just need to sign up and create your poll. It takes just a minute. Your team members can text to vote.
In addition, a live polling tool enables you to create both multiple choice and open-ended questions. Swift Polling is a fast, controllable and user-friendly tool, as your audience can vote from any gadget they want. Text voting has never been this easy.
To make the feedback-gathering process more fun, you can make a poll by writing down some of your everyday actions you think annoy your team.
For example: What do you dislike the most?
– When I open the office windows when it's cold outside
– That I'm almost always late from meetings
– That I speak loudly on the phone
– That my desk is messy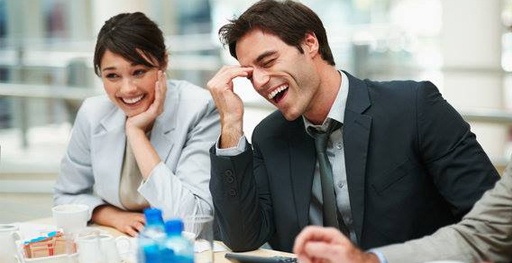 These kinds of questions at the end of each constructive feedback form will make the process more interactive and positive.
Remember, after every 360-degree appraisal you can ask for help from your colleagues and managers, as it's one of the keys of maintaining healthy work environment. Moreover, only strong and confident people ask for help to become better versions of themselves.
Use an anonymous real-time polling app to handle criticism better. After using it several times, you'll be able to receive feedback during offline meetings with a smile on your face.

[inbound_button font_size="20″ color="#00db37″ text_color="#ffffff" icon="" url="https://swift.excitem.com/" width="" target="_blank"]LEARN MORE[/inbound_button]