Have you ever dozed off or drifted away with your thoughts during a presentation? If the answer is yes, you're not alone.
Both as presenters and as listeners, we oft
en see a chain-yawn in the room or spot someone gently nodding off. And whether we admit it or not, most of us have likely given one of those "amazing" speeches, accompanied with dull slideshows.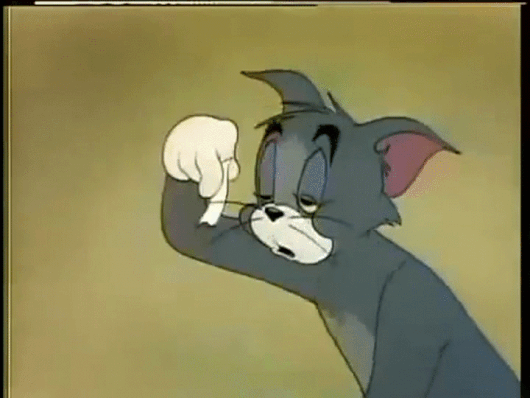 While presentations are meant to attract and engage the audience, they often work the opposite way, sending the listeners on voyages of self-discovery, or even worse, to sleep. The reason for this isn't often the topic of the speech or the presenter. No matter how charismatic the presenter is, and how interested we are in the topic, presentations can still bore us to death.
In this article we'll walk through some interactive presentation ideas which will help you keep your attendees not only wide awake, but also actively engaged.
1. Break the ice before your speech
If you were doing a lengthy physical workout, you would hardly start it cold. Instead you would begin by warming up. The same should be done before mental activities. Before kick-starting your presentation, make sure to break the ice with your participants and get their minds in gear to accept your message. There are a lot of interactive presentation games and audience participation ideas that can help you with this task.
Here is a creative audience participation idea you can use at the beginning of your presentations.
Ask your attendees to introduce themselves in a creative way. For example, they can tell their name and tell three facts about themselves — two true and one false. People standing next to each other have to guess which of the facts is false about their neighbor.
The type of activity you choose should depend on the size of your audience and, of course, the topic and purpose of your presentation. "Know your audience" is a rather oft-said phrase, but for good reason. The same interactive games that work for a group of students might not be appropriate for a business setting. To be able to engage your listeners on their terms and make your topic more accessible, you should first know who you are going to speak to and what are their interests.
2. Run polls and surveys
 Communication is a two-way street, so if you want people to engage with your message, you should pull them into your topic and make them feel part of it. Questions are a good way to start a genuine dialogue with your listeners. Besides asking rhetorical questions, which of course pique the curiosity of your listeners and make them more responsive to your speech, you can also include questions which require answers from your participants.
Presenters often avoid asking questions because they're afraid to be met with silence back from the audience. One of the reasons why this happens is that people feel uncomfortable to speak before the public. So you need to make it easy for them to answer your questions.
The easiest way to make the audience experience more interactive and comfortable is to run live polls and surveys.
Unlike rhetorical questions, live polls make your audience think not only about your question but also the ways to answer it. Moreover, since polls and surveys are usually anonymous, the participants aren't worried about making mistakes or speaking in public. So even shy people are likely to take part in the polls.
Luckily, there are advanced applications, like Swift Polling, which allow you to create web and SMS polls and invite the participants to vote with their phones or other devices, without the need to install any software. People just send their answers via SMS or vote online by going to a link and entering your event code.
What is important, Swift allows to integrate your polls into your PowerPoint presentations and showcase the results to the participants without switching between screens and applications. How?
The process is really very fast and easy: you just need to download and install Swift Polling add-on and open it on your slide. Then you will see the login page and will be able to enter your account, choose a poll, select among visualization types and display the results of this poll to your audience in real time.
It's one of the tricks that make presentations really engaging and interesting to the audience.

[inbound_button font_size="20″ color="#00d500″ text_color="#ffffff" icon="" url="https://poll.excitem.com/s/api/v1/registration/signup" width="" target="_blank"]TRY IT FOR FREE[/inbound_button]
3. Use humor
 Nothing can be better to connect with your audience emotionally than a nice dose of humor. When used strategically, humor is a great way to capture people's attention and make your presentation memorable. Whether you seamlessly weave humor within your topic or crack a good joke just at the beginning of your speech, by getting people to laugh you make them more likely to listen to the serious part of your presentation.
In the most popular Ted Talk of all time, creativity expert Sir Ken Robinson wonderfully uses humor to make his speech even more entertaining. During a 20-minute talk he makes the audience laugh at least 22 times.
4. Gamify it
 Everyone loves games and competitions. So why not have them in your presentations? There are lots of already-constructed interactive presentation games you can use to gear up your own creativity and come up with something similar. For large events you can consider relying on audience response systems to involve everyone in your audience. For smaller events you can try puzzles, riddles or memory games.

5. Use multimedia
Listening to the same talk for a long period can be disengaging for the audience. In order to keep people focused throughout your speech, you should have something to recapture their attention. Images, audio and video are great tools to reinforce your key points, keeping your attendees actively engaged with your topic.
According to an infographic by Wyzowl, only 20 percent of people remember what they read, while 80 percent of people remember what they see and do. So you should try to visualize your data using infographics and charts and highlight the key takeaways of your speech with images and videos.
Incorporating music is yet another creative idea you can use in your presentation. Take this valedictorian speech, where Carl Aquino, a 2010 graduate from West Hall High School, invites his friend to play some mood-setting music, humorously promising the audience that whenever they "zone-out" of his speech, they'll hear "the soothing sound of the guitar."
Whether incorporated in your slides or performed live, this creative presentation idea will help you add some positive vibes to your speech.
6. Share the stage with others
 Another interactive activity to do in a presentation is sharing the stage with other people. You can ask volunteers from the audience to enter the stage and become part of your presentation, or simply invite field experts to help you narrate your story. This method is especially useful when you need to make a long pitch.
Rather than carrying the whole thing yourself, turn it into a "show" or performance with many characters and let each of them perform their roles on the stage. Steve Jobs, known as the world's greatest corporate storyteller, used to invite designers, engineers and other executives to take part in the presentation of new products.
7. Make Q&A sessions the best part of your presentations
 An interactive Q&A session after presentations is common practice. Allowing people to address the questions that come up during your speech gives you the opportunity to reinforce your message and show the audience your ability to think on your feet.
However, for most speakers the Q&A sessions are more stressful than the event itself. Presenters often try to predict the questions and prepare the answers beforehand. Despite summarizing the presentation and asking "Any questions?", they still subconsciously hope for a wave of silence form the audience.
This is because Q&As are the least predictable part of any presentation. Some people can ask irrelevant questions, putting the speaker in an awkward position and destroying the overall impression of the event. Others may feel uncomfortable with voicing their question or feedback in a room full of people.
Handling a Q&A session like a pro and making it a success in the eyes of your audience is not that difficult. All you need is to know your material well and be ready to run the session creatively, using innovative tools. Audience response systems, such as Swift Polling, allow you to engage with your audience and collect their questions or feedback via SMS while you're giving a presentation. Having a list of questions collected in real time, you'll easily moderate the whole session and have some thinking time before answering the question.
Bonus tip: Host an expert panel during your Q&A
Another interactive presentation idea is to host an expert panel during the Q&A session. This can be especially helpful if you don't feel very comfortable with certain aspects of your topic. Instead of answering all the questions yourself, design the Q&A session around a group of field experts who can give more comprehensive answers to questions that may arise.
As you see, there are a lot of creative ideas you can use to delight your audience with a presentation that's both collaborative and entertaining. By engaging your audience with dynamic activities, you'll not only avoid their bored expressions and sleepy faces, but will also reach your objective of giving them value through participation.