Reaction Polls are an interactive way to collect votes from your Facebook followers and grow your audience. In a Reaction Poll, the audience votes during a live video by clicking on emojis. It is a very creative way of using the reactions that Facebook released in 2016.
In this article I'll cover:
Why Facebook Reaction Polls are important.

The difference between regular Facebook polls and Reaction Polls.

How Facebook Reaction Polls can drive engagement by looking at case studies.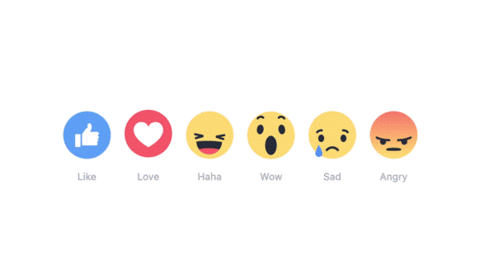 Reaction Polls have a visually attractive design and are used within a Facebook live video for the audience to vote, or better to say, react using emojis: Like, Love, Angry, WOW, Sad and Haha. When people react to posts on Facebook, their friends learn about it and also get engaged.
By leveraging the viral nature of Facebook live video and reactions, the polls increase the engagement and connect brands and companies to more people and followers. Reaction Polls allow voters and viewers to observe the results of the poll in real time.
ExciteM's Reaction Polls allow users to create and launch reaction polls in less than a minute. Our templates are optimized for video backgrounds, and therefore are completely compliant with Facebook policies.
Other ways to launch a poll on Facebook using ExciteM platform
1. Hashtag voting
You can create a poll on Facebook using only hashtags. You collect all of the hashtags that are in the comments of your post or anywhere on Facebook. In order to get any data from Facebook, companies need to have access to the API from Facebook, ExcitM provides this service as well. This approach is available for users on both mobile and desktop.
2. Facebook Poll feature
The Facebook poll feature is very popular. It is not available to all pages (requires approval from Facebook) and it shows the results live.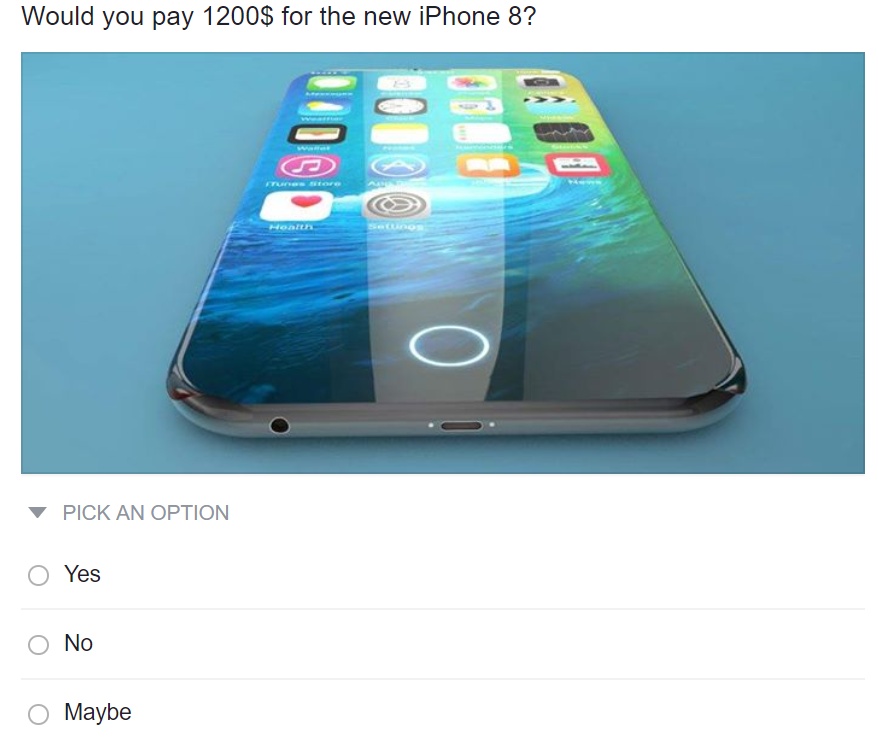 So, as we can see there are not one, but three types of polls on Facebook.  That raises a question: How does the Facebook Reaction Poll differ from the two options mentioned above? The answer is very simple: Facebook Reaction Polls combine the best features of both of them.
It is very easy for users to participate in Reaction Polls.

Reaction Polls show real-time results in Facebook live videos so the broadcaster of the video can adjust the show according to the reactions and opinions of the users. This is an example of what the interactive television industry is about.

Reaction Polls are easy to create and manage while remaining flexible and highly customizable.
The Way Reaction Polls Work: Case Studies
1. Politics
People react immediately to anything that happens in the political arena. Some people are angry, others are pleased and some are amazed by the news. Facebook Live Reaction Polls provide the opportunity of self-expression to people by using the emojis that are familiar to them and collect data on the general attitude of the public about the topic.
Now President Donald Trump's tax reform is a popular subject that is discussed a lot through Reaction Polls. In addition, take a look at an example of the Live Reaction Poll on what the effect of Brexit will be on the relationship between the United States and the UK.
2. Entertainment
Facebook F8, the annual conference held by Facebook, presents the newest inventions and features to developers, entrepreneurs and the public.  
This year, one of the presenters was talking about Facebook live videos and Reaction Polls and how these features engage the audience, make it easier to customize the content of the live video to their opinions and have an efficient and fun live broadcast.  
For example, Brazilian football star Kaka was broadcasting a live video and fans were actively reacting to it. You can watch the whole Facebook F8 2017 conference by clicking here.
Another good example is to include a famous character in your polls. For example, this Facebook Reaction Poll wants the users to vote for their favorite superhero: Batman, Wonder Woman or Superman.
3. Media
Music and awards shows are a great opportunity to galvanize your audience with Facebook Reaction Polls.
For example, Sofia Vergara created a live Facebook Reaction Poll on her page asking which red-carpet look the audience liked best. This created a buzz around the star, which was not accidental at all. The reason for creating this Reaction Poll was to make audience engaged and interested, and to put them on a "waiting mode," as the People's Choice Awards was at the same day and people would be curious about her new look.
4. Advertising
Facebook Live Reaction Polls are very good for advertising your product or your brand. This can also be done by creating competitive polls between two brands. You can also have multiple products of your brand in one poll, so people can react to them: whether they like the product, love or are angry, etc.
When people are voting, Facebook automatically shows their vote and the whole Reaction Poll on the timelines of people's friends, which is great because more people see it and get involved. Afterwards the friends of the newly involved people get involved and so on; this leads to a chain effect and your brand becomes recognized. Therefore, you may consider using Facebook Live Reaction Polls as a tool for your marketing strategy.
Good To Know
One important thing to remember about Facebook Live Reaction Polling is that it should be live. Facebook renewed its policy regarding this issue, which now states that the creators of the polls cannot put images, gifs, cinemagraphs and other types of pictures as a background of the polls.
One particular reason is that it gives a big advantage to the companies in a visual sense, generates high audience engagement and increases the organic reach. This, however, goes beyond what Facebook had planned, in a sense that the Reaction Polls with pictures are giving the companies more visibility in a fast and easy way.
To conclude, Facebook Live Reaction Polls are great for marketing. They can engage and entertain the audience and be a very powerful tool for increasing brand awareness at the same time. Reaction Polls are mutually beneficial for both the companies and their audiences.
[inbound_button font_size="20″ color="#c8232b" text_color="#ffffff" icon="" url="http://excitem.tv/reaction-polls#" width="" target="_blank"]Schedule a demo to create your Reaction Poll[/inbound_button]